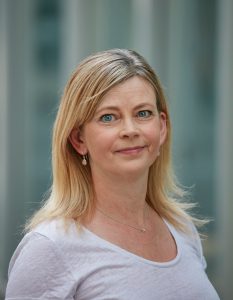 I bring openness, positivity, insight and fun to coaching, drawing on my business consultancy background in strategy and change management communications as well as my long experience in helping people grow. Having worked in several organizations around the world, I enjoy being in diverse environments and structures. I have always had a strong interest in people and am a natural relationship builder. With change always having been part of my life, I not only thrive on change myself but am also is a big believer that people can change and grow. As a lifelong learner and a very curious person, I am fascinated by everything around future possibilities, ideas and the human factor in all of this
My coaching certification is from Meyler Campbell (London), which is accredited with the Worldwide Association of Business Coaches (WABC) and has course recognition from the Association for Coaching. I have also completed Nancy Kline's Thinking Partnership Programme, trained by Nancy Kline herself.
I am able to coach in English and German.
I am an affiliate member of the Institute of Coaching Professional Association of Coaching (ICPA), at McLean Hospital, a Harvard Medical School affiliate and a member of the Association of Coaching.
Next to executive coaching, I lead my own strategic consultancy – based in Munich, Germany – advising established and emerging corporations across industries and regions on strategic communications, change management and corporate organization with a focus on the people factor. Over the span of my career, I gained significant experience in financial markets, media and manufacturing, taking leading positions for key industry players and setting up and managing companies both in Europe and the US.
I hold an LLB (Honours) in European Law from University of Warwick (UK) and a Masters in Business Administration from the University of Birmingham Business School (UK).